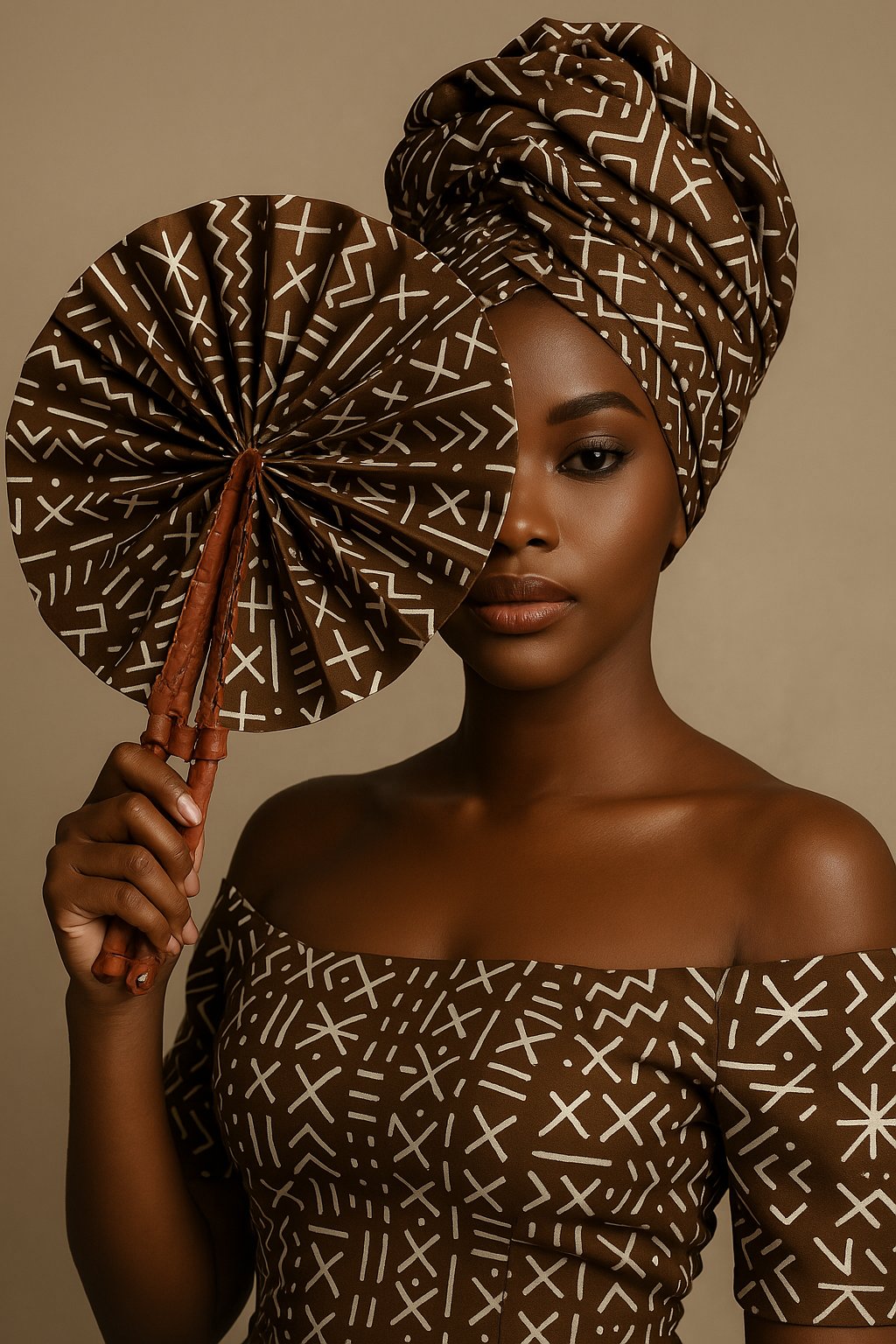 Introducing our Exquisite Handmade Fans from Accra, Ghana – Your Personal Breeze Infused with Afrowaiian Essence.
Imagine a gentle zephyr from the lush, vibrant landscapes of Hawaii, delicately intertwining with the rich, cultural roots of Africa. Our handcrafted fans from Aloha Glamour escort you on a serene journey where the spirit of Ghana and the tranquil breezes of Hawaii coalesce.
Each fan is meticulously crafted by skilled artisans in Accra, Ghana, embodying a story of heritage, craftsmanship, and the potent spirit of African roots. Lightweight and proficiently woven, they effortlessly curate a soothing breeze without demanding an ounce of strain from your hands.
Foldable to a conveniently compact size, these fans are your silent companions, slipping seamlessly into your standard purse or bag, ready to escort you with a refreshing breeze to outdoor events, concerts, church occasions, and beyond.
Wielding an Aloha Glamour fan is not merely about indulging in a cool whisper of wind during warm days. It's about intertwining your soul with the powerful narratives and skills rooted deeply in African soil. When you make a purchase, you're not only acquiring a piece of artisanal mastery but also directly influencing economic prosperity in Accra, Ghana.
Consider this: the average self-employed Ghanaian takes home a modest monthly income of around 700 GHS ($62.00) (though this number can fluctuate). Your purchase tangibly impacts the artisan, enriching their ability to provide, invest, and flourish within their community.
At Aloha Glamour, every fan represents a breeze of change, a ripple effect that touches lives across the ocean, knitting a tapestry that connects the vibrant, pulsating life of Hawaii with the profound, cultural soul of Africa.
Embrace the heritage, hold the breeze, and become a pivotal part of a journey where Hawaiian tranquility and African vitality blend into a harmonious symphony.
Join us, and let your spirit dance with the gentle winds of unity, compassion, and crafted elegance.
Note: Specific economic statistics can vary and should be verified for accuracy and the most recent data.